Literary Cinema
by Jamey McDermott · October 27, 2014

On top of writing fiction and working on the Five Points staff, I'm a massive cinéphile and seriously fascinated by the intersections between the written word and mass media in general. This feature, which I'll be updating monthly, will post recent articles from around the internet dealing with film, TV, comics, music—and even, occasionally, literature as its own field—but always in a literary context.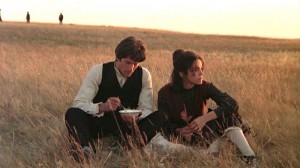 Over at RogerEbert.com, Peter Labuza has an excerpt from his upcoming book Approaching the End: Apocalypse in American Film, positioning Terrence Malick's 1978 classic Days of Heaven as a "religious noir." Malick has long been one of America's most distinctive filmmakers—I mean, hell, critics have been tossing around the adjective "Malickian" since The Thin Red Line at least—but the discussion around him often feels a little hollow and New Age-y, as if his movies are just beautifully shot sequences of wheat billowing in the wind. There's obviously more to them than that, though, and Labuza points out some interesting connections between Days, film/roman noir, and eschatology. It's worth a look.
At Tinhouse, Mike Meginnis—author of the 2012 Best American Short Stories selection "Navigators" and the recent novel Fat Man and Little Boy—lists some of his favorite stories about people who are weapons. As you might expect if you've read any of Meginnis's work, it's an eclectic list, ranging from historical nonfiction (Emiko Ohnuki-Tierney's Kamikaze Diaries) to low-budget cyberpunk horror films (the astounding Tetsuo: The Iron Man).
Commemorating their recent Blu-Ray release of Jack Clayton's 1961 classic The Innocents, The Criterion Collection has posted a relevant excerpt from cinematographer Freddie Francis's memoir. The Innocents is prime Halloween viewing with a literary pedigree: a beautifully shot adaptation of Henry James's Turn of the Screw, adapted in part by Truman Capote, it easily ranks as one of the best ghost stories in English-language cinema.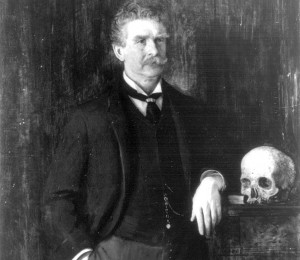 For The Paris Review, Forrest Gander writes about Ambrose Bierce's still-mysterious disappearance. He draws some parallels between Bierce's life—especially the many times he may or may not have been spotted after his "official" disappearance—his often-supernaturally-inflected work, and the Latin-American literary tradition. It's an engaging read, for sure, especially with Halloween (and Día De Los Muertos) only a couple of weeks away.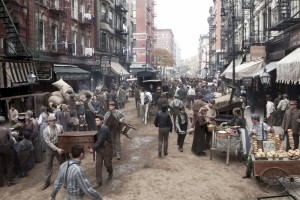 At Sight & Sound, Peter Labuza and Nick James both write about Steven Soderbergh's work directing the frequently excellent Cinemax drama The Knick. The conventional wisdom about television is that it's developed into a novelistic medium driven by writers and showrunners rather than directors—more focused on serialized storytelling than on finding distinctive and unified visual ways to tell those stories—but it feels like there's a pretty exciting evolutionary shift taking place. Between Cary Joji Fukunaga's outstanding work on True Detective's first season, Soderbergh's direction here, and the upcoming David Lynch-directed Twin Peaks revival, we might be entering a new era of visual auteurs working in television. (Alternatively, I might be jumping to a hasty conclusion—but there's no need to let rational thought get in the way of enthusiasm).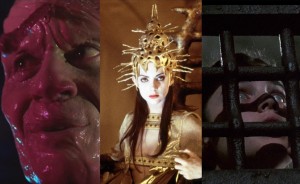 Another Halloween-related post: At The Dissolve, Andrew Lapin reflects on low-budget director Stuart Gordon's screen adaptations of H.P. Lovecraft's seminal horror fiction. Gordon is a strange filmmaker; his best-known movie is still 1985's cult classic Re-Animator, which feels like both an earnestly frightening tribute to Lovecraft's work and a transgressive parody of it, often oscillating between horror and comedy within scenes. His subsequent work has occupied a similar liminal space between genres, displaying that, in film as in literature, sometimes the most interesting and unpredictable things are taking place on the margins of visibility, of genre, and—occasionally—of good taste.