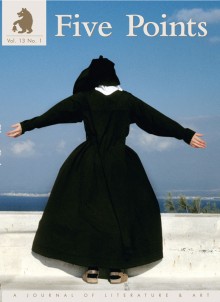 BUY PRINT EDITION
Five Points, Vol. 13 No. 1
Spring 2009
From Thomas Mallon, "For some people who become actual writers, diary writing is like small-town vaudeville. It's a place you can learn, a place you can be bad; it's a place where you can fail without any consequence."
Sample Content
Mark Jarman
Goleta Winter Solstice
The sea lion families hug their buoys like presents.
They don't look like they're going.
The hummingbirds
Reverberating like bowstrings are not going.
And the kestrels, perched in their war paint, they're not going.
But the long nights and the cool days, the downpours—
These will be going, so the calendar says.
And we, watching our time here, will soon be gone.