We are pleased to announce that Bruce Bond has been awarded the Five Points 2023–2024 James Dickey Prize for Poetry. His work will be published in Vol. 22, no. 2, and he will receive $1000.
Bruce Bond is the author of 35 books including, most recently, Patmos (Juniper Prize, UMass, 2021), Behemoth (New Criterion Prize, 2021), Liberation of Dissonance (Schaffner Award for Literature in Music, Schaffner, 2022), Choreomania (MadHat, 2023), and Invention of the Wilderness (LSU, 2023), plus two books of criticism, Immanent Distance (UMichigan, 2015) and Plurality and the Poetics of Self (Palgrave, 2019). Among his forthcoming books are Therapon (co-authored with Dan Beachy-Quick, Tupelo), Vault (Richard Snyder Award, Ashland), Lunette (Wishing Jewel Prize Editor's Selection, Green Linden Press) and The Dove of the Morning News (Test Site Poetry Prize, U. of NV).  Other honors include the Crab Orchard Award, Elixir Press Poetry Award, Tampa Review Book Prize, two TIL Best Book of Poetry awards, fellowships from the NEA and the Texas Institute for the Arts, and seven appearances in Best American Poetry.  Presently he teaches part-time as a Regents Emeritus Professor of English at the University of North Texas and performs jazz and classical guitar in the Dallas/Fort Worth area.
---
Each year we select a poet to receive The James Dickey Prize for Poetry. The award is named in honor of James Dickey, who we are proud to say served on our Advisory Board. Dickey inspired and nurtured many poets, and we offer the award in his spirit. The contest winner receives $1,000, and the winning poems are published in an issue of Five Points.
Every year, submissions are accepted electronically September 1 through December 1. We do not accept manuscripts for consideration sent via the post office or special carrier.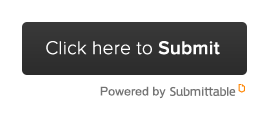 TO ENTER:
Send three previously unpublished poems no more than fifty lines each.
Make sure your file is in ONE of the following formats:
.PDF (Adobe Acrobat)
.DOC or .DOCX (Microsoft Word)
Entry fee includes a one-year subscription
The winner will be announced on the Five Points website.
---
PREVIOUS WINNERS OF THE JAMES DICKEY PRIZE FOR POETRY:
Susan Ludvigson
Benjamin Busch
Kevin Cantwell
Andrea Carter Brown
Lucas Howell
Susan Wood
Christopher Buckley
Debra Nystrom
Richard Tillinghast
Anne Marie Macari
Robert Wrigley
Ann Townsend
Barbara Hamby
Kim Addonizio
Kate Daniels
A.E. Stallings
David Kirby
Michael McFee