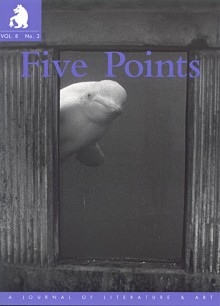 Five Points, Vol. 8 No. 3
Fall 2004
From Michael Longley, "I'm interested in poets who do things that I can't do."
Sample Content
Medbh McGuckian
Saint Faith
All in all, there were too many spires
And waves, more than my own footsteps.
The warmer-hearted sins wore blue
Half-sleeves in the calm of the garden.
Summer stood nude, as alone as the rain,
Her family smile absent, as many sleepless
Eyes on her body as she has feathers.
I heard a roar of wings, a darker flesh,
And started walking, lest the mountain
Should soar right out of the book,
Then kneel down inwardly
Over a holy organ such as a feather.