Celebrating 15 Volumes of Five Points!
by admin · April 03, 2013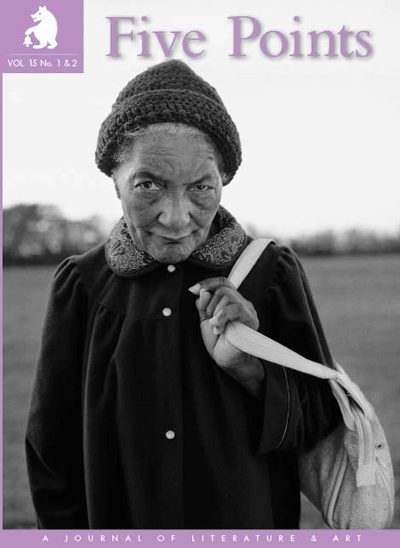 Hey everyone, this month marks the release of the 15th volume of Five Points! If you're in the area, why not come and celebrate with us?
A Celebration and Launch of the 15th Volume Edition of Five Points: A Journal of Literature & Art will take place on Thursday, April 11th at 7:30pm at the Rialto Center for the Arts, Georgia State University. Authors featured in the double issue will read from their works of poetry and fiction including: Barbara Hamby, David Kirby, Thomas Lux, and Lauren Watel.
Five Points: A Journal of Literature & Art has been published since 1996 by the Department of English at Georgia State University and has made important contributions to the field of contemporary literature. Known for their commitment to originality and excellence, co-editors, David Bottoms and Megan Sexton have promoted the journal's mission by discovering and publishing the finest literary writing and visual art and presenting it to a wide readership. Five Points features work by established and emerging writers, including Lauren Groff, Jennifer Haigh, Natasha Trethewey, Philip Levine, and Billy Collins. Works featured in Five Points are often featured in the nation's premiere literary anthologies such as Best American Poetry, Best American Short Stories, New Stories from the South among others. The writer and previous Five Points contributor Ann Hood has captured the journal's contribution to the literary landscape with this quote: "Five Points is stimulating, intelligent, always interesting, and necessary—we need magazines like it."
This event is free and open to the public. The Rialto Center for the Arts is located at 80 Forsyth St, NW. For more information, contact Megan Sexton at: msexton@gsu.edu.
We hope to see you there!