Five Points Volume 15 1&2 Available Now!
by Megan Sexton · April 17, 2013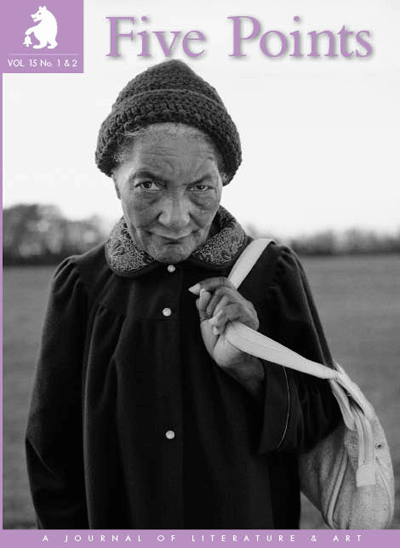 Five Points is proud to announce the release of our newest issue, Volume 15 1&2! This is a double issue packed with a wide array of poetry, fiction, essays, interviews, art, and more! Here are some of the contributors you can expect to see in the new issue:
Kim Addonizio

Ward Briggs
Billy Collins
Christopher Dickey
Lauren Groff
Jennifer Haigh
Barbara Hamby
Edward Hirsch
Jane Hirshfield
Alice Hoffman
Edward Hower
David Kirby
Laurence Lieberman
Deborah Luster
James May
Sharon Olds
Chelsea Rathburn
Anya Silver
Elizabeth Spencer
Elizabeth Spires
Ernest Saurez
Melane Rae Thon
Daren Wang
Lauren Watel
……and many more!
Visit our website to find out more, or purchase copies of Five Points here!