David Bottoms, Georgia's former poet laureate, dies at 73
by admin · March 16, 2023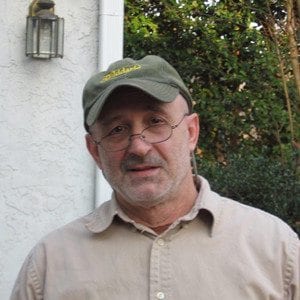 It is with deep sadness we share that David Bottoms died on Friday, March 10. David joined the Georgia State faculty in 1982 and retired in 2020. During those twenty-eight years, he helped create the Creative Writing Program in the Department of English and mentored thousands of undergraduate and graduate poets.
David was born in Canton, and educated at Mercer (BA), West Georgia (MA), and Florida State (PhD). Before coming to Georgia State, he taught high school in Douglasville. He was the Poet Laureate of Georgia from 2000 to 2012 and in 2011 he received the Governor's Award in the Humanities. At GSU he held the John B. and Elena Diaz-Verson Amos Distinguished Chair in English Letters, served as Associate Dean of Fine Arts, and was a founding and longtime co-editor of Five Points. He played bluegrass mandolin.
David's first book, Shooting Rats at the Bibb County Dump, was selected by Robert Penn Warren as the winner of the Walt Whitman Award from the Academy of American Poets. Seven other collections and two novels followed. His work earned him many awards and honors, including the Levinson Prize, an American Academy and Institute of Arts and Letters Award, an Ingram-Merrill Award, and fellowships from the National Endowment for the Arts and the Guggenheim Foundation.
David's poems are beloved by readers across the globe. His poetry holds meaning for all of us because of its origins in his amusement and bemusement and wonder with the owls, daughters, general stores, wives, houses, and fathers that the world holds. In an interview, he once explained, "that's where I'm coming from—poetry as a search for significance, for consequence in our lives." He will be greatly missed.
Photo courtesy of GSU