Staff Spotlight: Enoch Kim, Fall 2015 Internship
by Enoch Kim · December 03, 2015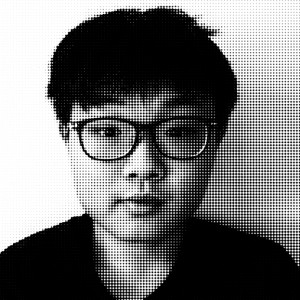 I grew up as a child who was completely different from his father. Athletic and strong bodied was he, while I was musical, and most of all loved to write stories from an early age. Thankfully, my mother, who shared the same passions as I, always encouraged me. In Korean culture, becoming like one's father is often the desired goal that a first son can achieve. Opposing that in an effort to craft one's own art, in opposition against the family's wishes, is often shunned upon. Instead, my mother and also my father encouraged me. Therefore, I was able to continue to develop my art of Creative Writing.
I was always surrounded by stories when I was a child. From chasing a giant mystical whale across the ocean, or climbing a towering beanstalk, through these novels, my adventures were endless. From these adventures I realized that I wanted to craft my own works of fiction.
Creating fiction was more of a hobby for me until I started to attend university, where I truly began to practice and develop my craft, although it wasn't that way at first. In the beginning of university I decided to forgo my passion of Creative Writing in pursue of a degree in Computer Science. At that time, I believed that such a degree would be of more substantial use for me, and that I would love it as equally as I did writing fiction. I was wrong because I am now finishing my second to last semester in a major of English with a focus in Creative Writing.
I realized, when I once again started to seriously pursue the path of creating fiction, that the most difficult part of writing for me was grammar. Grammar, especially, was a weaker side of my craft, but instead of giving in, I decided I would toss myself into the work of strengthening my grammatical skills. One of the biggest contributions to my improvement in this field was my work through an internship program at Five Points: A Journal of Literature and Art. I was introduced to this journal in my editing course taught by Professor Lori Howard. Through proofreading author's works at my time at this journal, such as a beautifully crafted short story by the talented author Andre Dubus III, I was able to practice and develop my grammar skills.
Editing author's works is an experience that is completely different from editing one's own and allows one to see a different approach to what editing really means. It gives an opportunity for the proofreader to see the quality of the work that is being edited. Because the quality of the many works I proofread at Five Points were substantial, I was able to learn a great deal. Because writers communicate through words, the words must be precisely edited and accurate to deliver the message that is being conveyed. It is up to the proofreader and copyeditor to make sure of this process.
When I compare my creative pieces from years prior to the fiction that I create now, I can clearly see the substantial difference in quality and precision. I would not have gotten here today without the support of my family and the practice that I was able to experience in university, such as the memorable time I had at Five Points. As Haruki Murakami stated, "There's no such thing as perfect writing, just like there's no such thing as perfect despair." Due to this imperfectness, as a writer, I can continually improve. My time at Five Points, especially, has taught me the importance of correctly conveying the meanings of words on paper, and I have become someone who is more careful and precise when writing my own works. Even though I still make mistakes often, there is no perfect despair. I will continue to improve and perhaps, one day, others will take adventures through fiction of my own creation and take inspiration from it as I did from others when I was a child.